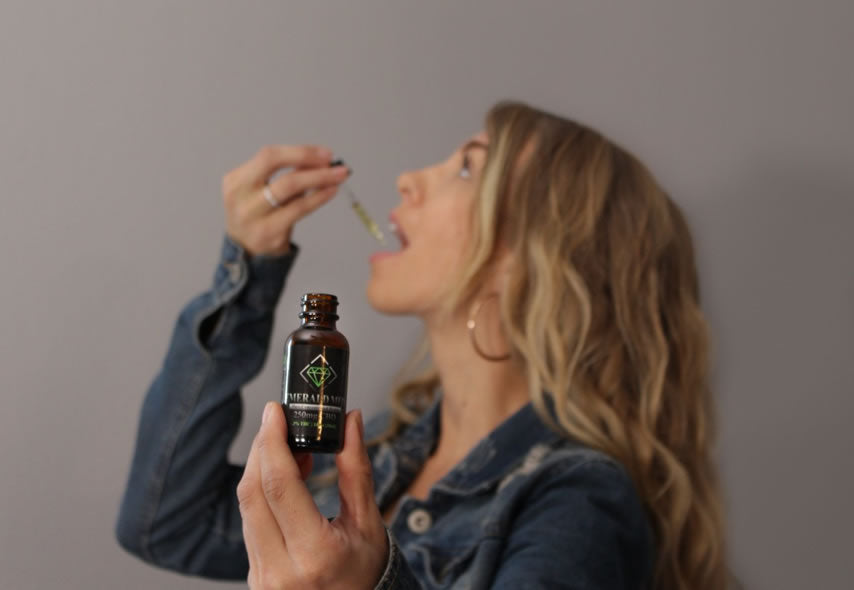 Why do most people prefer CBD oil?
"Cannabidiol is a new age remedy for several critical illnesses" claims researches and studies. A huge number of brands established their products to address the growing needs. However, CBD oil remains the most preferred CBD product. Increasingly, people who suffer anxiety, depression, and sleep disorders prefer CBD oil.
In the past few years, CBD legislation has seen a huge swing in most states. What's all this fuss? Why do people prefer CBD oil? Let's have a look at the facts.
Road to CBD
Cannabis was a medicinal herb for hundreds of years. Physicians across the world were using cannabis to treat mental and sleep disorders. They were suggesting to use cannabis strains to alleviate the symptoms of chronic pain. However, people started using it for recreational purposes due to the psychoactive properties.
Later, researchers found the endocannabinoid system and its connection with the cannabinoids found in cannabis plants. Further, it was discovered that they can extract cannabidiol without psychoactive properties.
Tetrahydrocannabinol (THC) was identified as the psychoactive compound that is responsible for the "high". Likewise, cannabidiol (CBD) was identified as a phytocannabinoid which offers the calming effect without the "high"
Later, studies and researches started discovering the health benefits of CBD. Consequently, CBD brands have launched a wide range of products in the market. Slowly, people got to know the benefits of CBD, and they started using CBD infused products.
Various CBD products
Cannabidiol was extracted from the cannabis sativa plant varieties. Those extracts were then infused in several products for public usage. Brands then start mentioning the THC levels on the bottle cover itself. CBD from hemp seeds was the purest CBD that doesn't contain THC in it.
CBD from cannabis plants tends to have a very small amount of THC. People who prefer to avoid THC should check the list of ingredients before making a purchase.
The list of CBD infused products:
CBD crystals

CBD vape juices

CBD tinctures

CBD oils

CBD gummies

CBD capsules

CBD creams

CBD topical
Why people prefer CBD oil over other products?
Some people might find the taste of CBD a bit odd. Unlike other products, CBD oil can be added to foods and salads. Adding CBD oil won't change the color or taste of the food. As a result, people started adding it to their fried snacks and salads. That way, they could enjoy the benefits of CBD while tasting their preferred food items.
CBD oil becomes a great option for them to consume it without straining the taste-buds. At the same time, users felt safe to use CBD oil that doesn't contain THC.
Benefits of CBD oil
CBD communicates with the receptors in our body's endocannabinoid system. It helps in activating more receptors that are responsible for pain, inflammation, anxiety, depression, and sleep. By activating more receptors, CBD boosts our immunity.
Likewise, studies show that CBD is capable of alleviating pain and inflammation. It also provides a calming effect on our muscles and in the brain. As a consequence, our immunity system suppresses the symptoms of anxiety and depression.
Further, CBD is proved to help treat epilepsy in humans and pets. The US FDA approved the usage of CBD to treat epilepsy. Similarly, CBD and THC sprays are being used to alleviate a few pains that are caused by sclerosis. 
Studies show that cancer patients were able to feel relief from pain after consuming CBD. A study on the rats revealed that CBD restrains the cancer cells from moving to other parts of the body. Identically, it prevents the cancerous tumors in the blood vessels. As a result, it reduces the chances of cardiac arrests due to cancerous tumors.
Wrap
I hope that you know the benefits of CBD oil by now. It is time to find the best places to buy authentic CBD oil. Finding the authentic CBD oil can be tough given the huge number of brands in the market. However, it is best to stick to the approved brands that follow FDA CBD legislation.
After all, we need to buy the authentic CBD oil to avoid unpleasant side-effects. Strictly, say no to black-market products. You may be able to save a few bucks on black-market products. But it is not worth the risk. Enjoy shopping from the authentic CBD sellers.